About Regenesis Life Med Spa
Run and led by double board-certified regenerative physician Dr. Matthew Ragsdell, DO, Regenesis Life is no typical med spa. We combine a holistic, whole-body approach to health and wellness with advanced, non-invasive procedures that deliver incredible anti-aging, weight loss and overall health results.
We'll Help You Achieve Your Health Goals
Experience the Difference of Health-Centered Care
We're passionate about helping you achieve your health and aesthetic goals with advanced holistic treatment that puts your optimal health and wellness first. That means personalized, non-invasive procedures that leave you feeling refreshed while providing incredible results.
Let's transform your confidence, health and life—together! When you get treatment through Regenesis Life, you get a passionate wellness team cheering you on and guiding you every step of the way.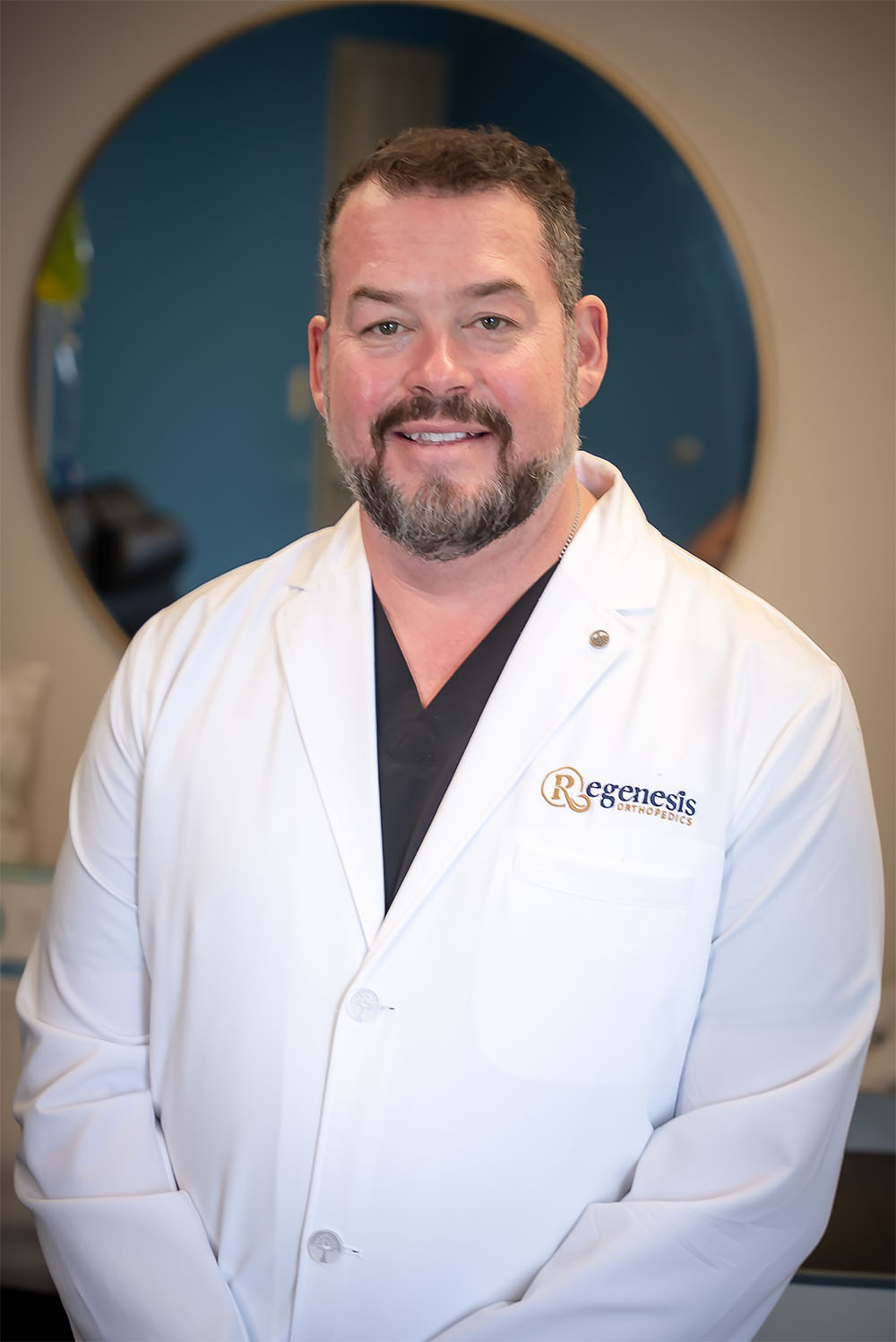 Dr. Matthew Ragsdell, Do
Regenerative Physician
Dr. Ragsdell founded Regenesis Life with a mission to help patients live their best life in every way. He helps patients improve their confidence, regain their vitality and build the health routine that works for them.
With 20 years of experience, Ragsdell implements the most effective non-invasive technologies and procedures to help patients achieve their goals and feel their best throughout their health journey.
Kristina Ball, RN
Office Manager

Office manager Kristina Ball is a registered nurse and Florida native. She worked as an emergency room nurse prior to joining the Regenesis team. She truly cares about her patients and the Regenesis clients and helping them improve their lives. Married with four children and one lucky dog, Kristina enjoys spending time outside of the office doing activities with her family.
A registered nurse, Cassie Ragsdell also has a Bachelor of Science in Nursing and is working toward personal training and nutrition certifications. She loves being able to share her dedication and passion for health and wellness with Regenesis patients and clients. Originally from Missouri, Cassie now enjoys four-wheeling, boating and spending time with her husband and two boys in warm, sunny, Florida.
Denise Ellis
Secretary/Receptionist

Secretary and receptionist Denise Ellis not only has front desk/reception experience, but also previously worked as an ultrasound technician. She loves the opportunity to put a smile on Regenesis patient and client faces and being part of a team that is making a positive difference in their lives. Pennsylvania-bred Denise fills her free time with golfing, boating and spending time with her adult children and her significant other.
You don't have to take our word for it when we say our med spa services offer life-changing health and wellness services.
View the before & after gallery and read featured success stories to hear directly from our patients on how they transformed their health with Regenesis Life.
Frequently Asked Questions
hidden
How do I get started?
The process is simple. Give us a call at (727) 623-0815 or send us a message via our contact form to get pricing info and to schedule your initial consultation appointment. 
What kind of environment does Regenesis Life provide?
It is important to us that you feel comfortable, relaxed and stress-free throughout your appointments and treatment sessions. Our clinic has been carefully designed to provide the most private, relaxing and comfortable atmosphere possible.
Do you take insurance?
The services we provide are not covered by insurance, but we do offer affordable payment plans and financing options, including CareCredit, Cherry, Klarna. You can apply for Klarna and Cherry right from our mobile app!
Ready to begin your health journey with Regenesis Life?
The process is simple.
Located in St. Petersburg, FL