Kick Incontinence to the Curb.
1 in 4 women experience urinary incontinence. We can help.
Are You Struggling with Incontinence?
You're not alone. Bladder control issues can happen at any age, and are nothing to be ashamed of. Common symptoms of female urinary incontinence include: 
R

Frequent urination

R

Urine leakage when laughing, coughing, sneezing, etc.

R

Having to race to the bathroom

R

Sudden, uncontrollable urges to urinate

R

Inability to control bladder
Don't Let Incontinence Control Your Life
Treating your incontinence is easier than ever at our South Pasadena-based med spa. We'll help you regain control and get back to doing what you love, without worrying about the nearest bathroom.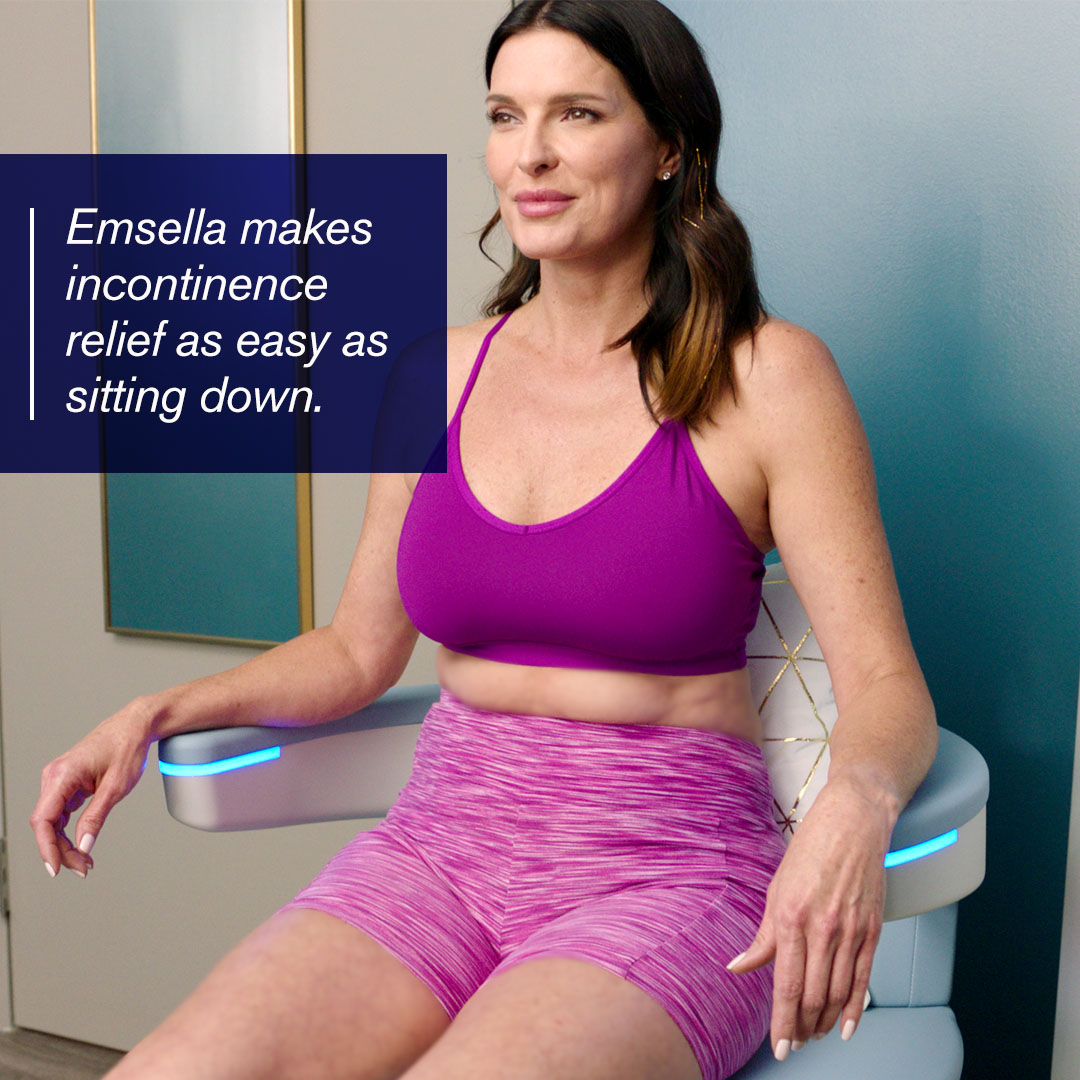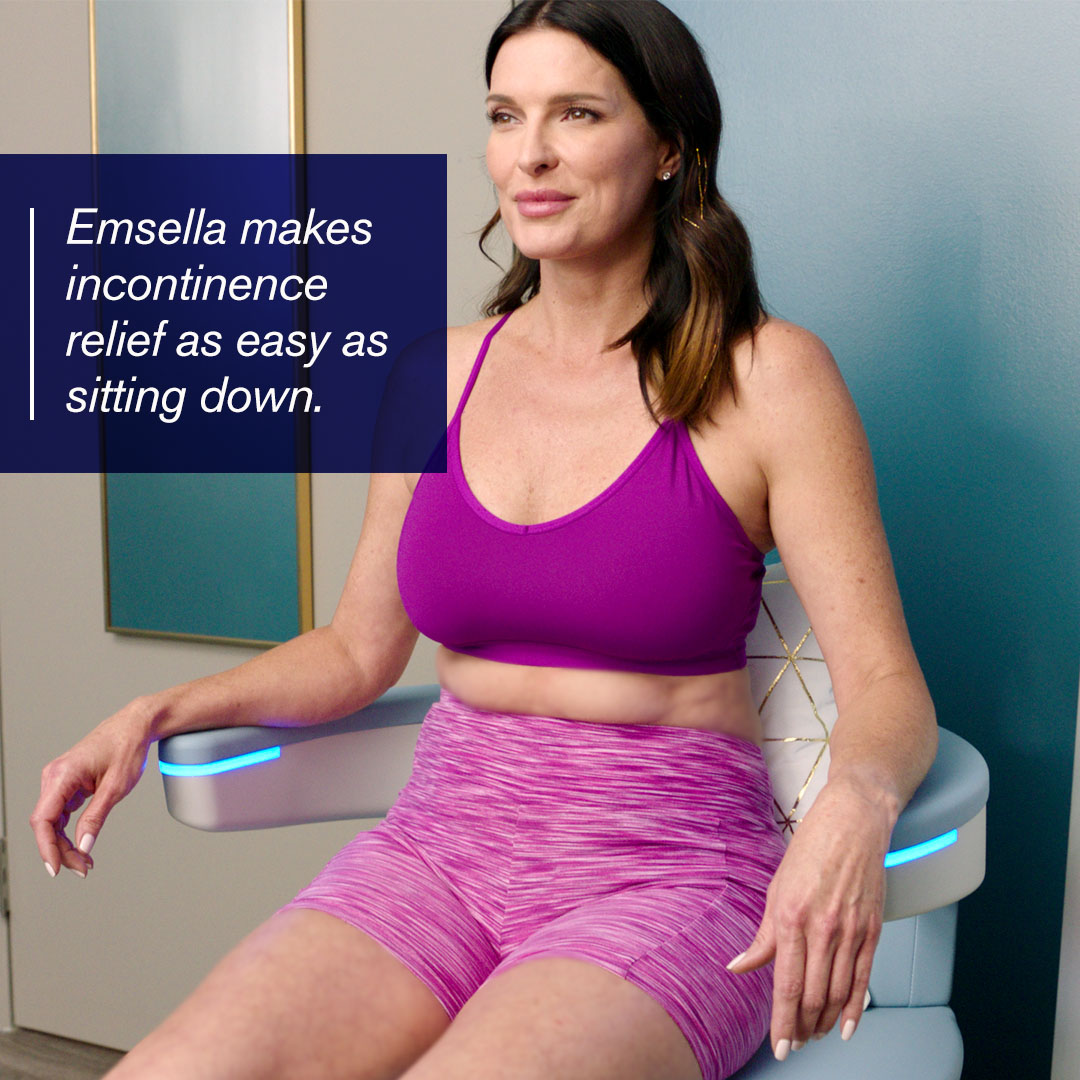 Emsella
Your non-invasive incontinence solution.
We bet you didn't think treating incontinence could be relaxing … but with Emsella, it can.
Emsella helps patients regain control over their bladder by retraining the pelvic floor muscles with electromagnetic energy. Thousands of supramaximal contractions are delivered in a single session to provide lasting incontinence relief.
In other words: Emsella does the work to retrain your bladder while you sit back and relax.
Lasting Incontinence Relief

Emsella doesn't just leave you feeling good for the first day after your appointment. With electromagnetic impulses that build and retrain your muscles, you'll get better control over your bladder with every session.
95% of Emsella patients experience positive incontinence treatment results after their first session.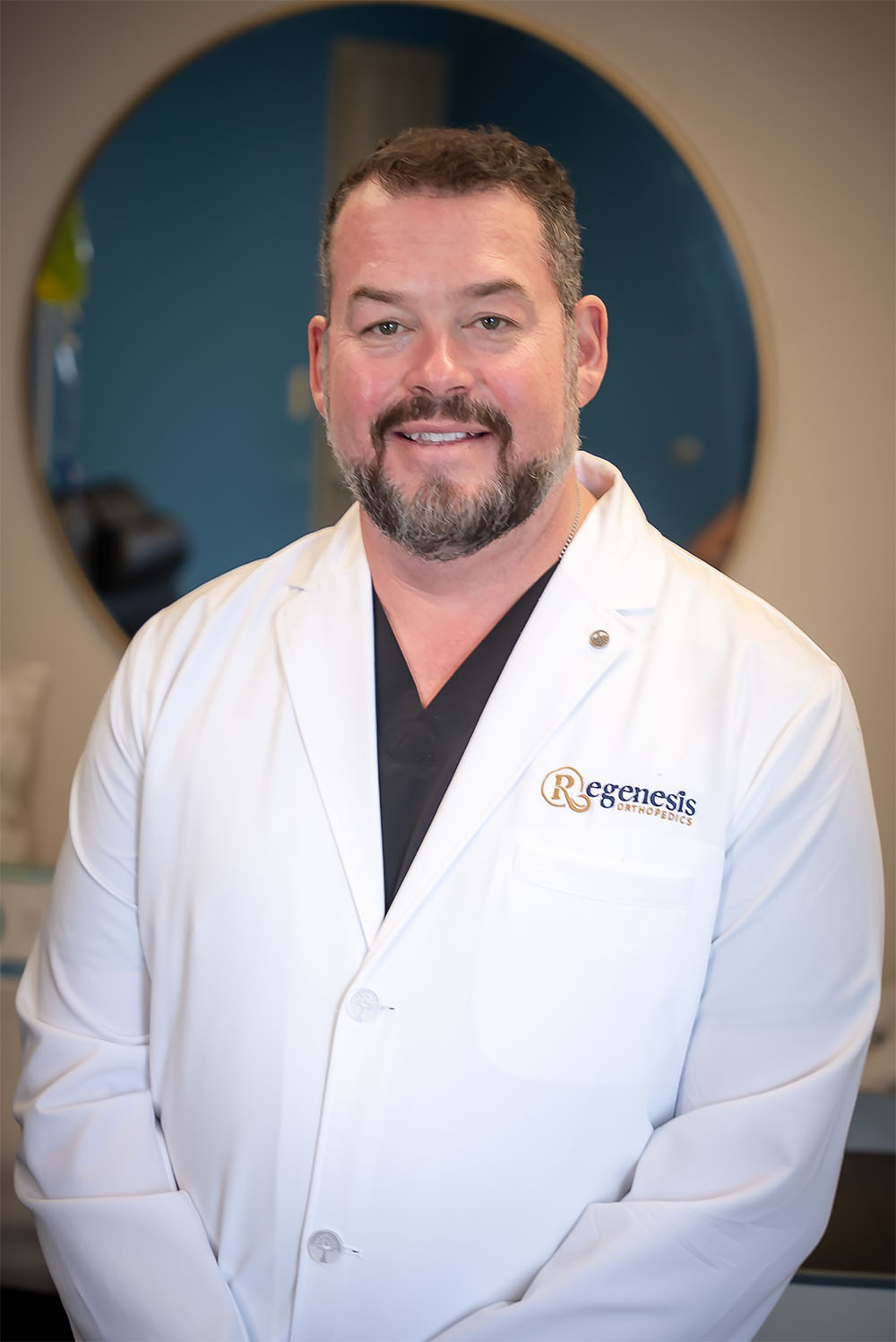 Your Incontinence Relief Physician
Emsella incontinence treatments at Regenesis Life are overseen by double board-certified Dr. Matthew Ragsdell, DO. With 20 years of experience in holistic, regenerative medicine, Dr. Ragsdell takes a whole-body approach to health and wellness and helps patients transform their life with innovative, non-invasive procedures in South Pasadena.
Love coming here for my IV's as well as my EMSCULPT NEO maintenance treatments.
Emsella has also proven to be my absolute favorite device! Who knew there was a non invasive quick treatment to help me no tinkle when I sneeze anymore !
I highly recommend this amazing med spa to everyone! Dr. Ragsdell and his staff are so kind and wonderful, and the BEST at what they do. I get IV therapy treatments twice a month, and I immediately feel energized and I know they are also helping to boost my immune system. The Emsella machine is great to help with pelvic floor strengthening. Try it! I look forward to trying Emsculpt Neo. I can't say enough great things about the people and the services.
Frequently Asked Emsella Incontinence Treatment Questions


hidden
Why should I choose Emsella for incontinence treatment?
The benefits of Emsella for incontinence relief are many. Its innovative technology strengthens and retrains pelvic floor muscles to provide lasting incontinence relief all without any innovative procedures, injections or medications.
Is Emsella treatment safe?
Yes! The Emsella chair is FDA approved to treat urinary incontinence and has zero side effects (apart from possible tingling or tenderness shortly after treatments, which is extremely rare).
How long does an Emsella treatment take?
The typical Emsella treatment at Regenesis Life takes around 30 minutes.
How many Emsella treatment sessions will I need?
While your individual treatment plan will depend on your current concerns and needs, most patients experience the best results with six Emsella sessions, scheduled twice a week.
Are Emsella results immediate?
Most patients experience positive results after their very first Emsella session. However, for Emsella to build and retrain your muscles enough to provide lasting incontinence relief, six sessions are typically recommended.
Is Emsella painful?
No, Emsella treatments are completely pain-free. You will experience some tingling, as well as slight pelvic floor muscle contractions, during the session. Once your session is complete, you can go about your day as usual with no recovery time necessary.
Ready to begin your health journey with Regenesis Life?
The process is simple.
Located in St. Petersburg, FL